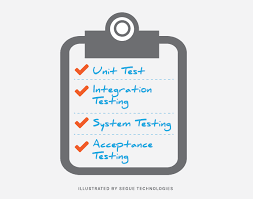 Ankaa Consulting performs Full-Cycle Testing which is a powerful and pervasive testing ecosystem to deliver QA, end-to-end test coverage, complete process transparency and A-to-Z reporting to our clients.
End-to-end test coverage: We perform all types of testing such as Functional, GUI, usability, security, database testing, cross-platform, cross-browser, accessibility, installation, configuration, localization, performance/load, stress testing etc.
Process transparency: We strive to provide our clients with complete transparency for everything we do. This is achieved by seamlessly integrating with our client's business and development processes, which allows our clients full access to the testing process of their software.
A-to-Z reporting: We understand that it is highly important to our clients to understand the progress of the testing tasks and whether our progress aligns with our client's goals. We always outline the most important QA KPIs and keep the client informed about their status.