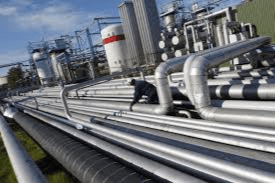 Ankaa Consulting are well experienced in developing inspection plans for static equipment utilising RBI methodologies in accordance with API 580/581 for onshore plant and DNV-RP-G101 for offshore topsides equipment. Typical facilities that can be considered include:
1) Onshore facilities – gas processing, receiving facilities, & LNG.
2) Offshore facilities –FPSO, production & wellhead platforms
3) Petrochemical Plant – Oil Refinery, NH3, Urea, Methanol, Nitric Acid, tank farms, etc.
Inspection methodologies applied following RBI assessment are consistent with the requirements of API 510 / 570 / 653 as appropriate. Written schemes of examination (WSE) are typically developed for the assets concerned.
We have developed in-house software for the entire inspection planning process based on a semi-quantitative approach.
In addition to inspection planning, services for static equipment also extend to:
Integrity assessments
Fitness-for-service (FFS) to API 579
Anomaly assessment and repair recommendation
Identification of SCEs and development of Performance Standards
Development of Integrity Operating Windows (IOW)
Asset Life Extension Studies
Typical static equipment items that can be considered include:
Pressure equipment including
Pressure vessels
Boilers
Pressure relief devices
Process piping
Heat exchangers
Atmospheric storage tanks